Products
Vanguard Global Solutions has established relationships with a variety of manufacturers.  Our agreement with these suppliers allows us to provide the best products for reasonable prices as a certified and experienced SDVOSB supplier for the Federal Government and other various state and municipal agencies.  Our products include oxygen generating machines, Industrial laboratory equipment for research, and other various medical supplies and equipment, electrical supplies, packaging supplies and emergency management equipment.
Some of our network –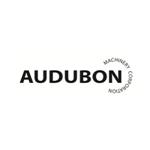 Audubon Machinery:
Vanguard Global Solutions is the only SDVOSB authorized distributor for Audubon Machinery Corporations.  Audubon is a diversified manufacturing company of oxygen generating systems for both industrial and medical applications [OGSI].
Walters Wholesale Electric:

Walters Wholesale Electric Supply Company has served the construction industry throughout Southern California for the last six decades with a full range of supplies for contractors and construction companies.  They have a 170,000 square foot distribution center and have an impressive inventory of thousands of electrical products. Walters Wholesale Electric is well equipped to manage large capacity purchases.  Vanguard Global Solutions has formed a strategic partnership with Walters Wholesale Electric Company.  The partnership enables Vanguard to work closely with construction primes and small businesses and to provide a quick and efficient, order and delivery process, with very competitive pricing.